Flights of Fancy: Two Doves Walkthrough 12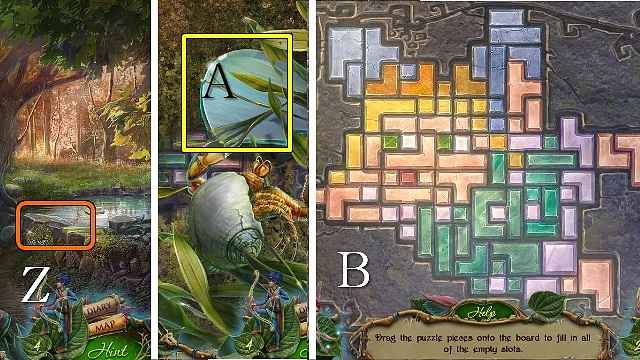 Follow our crystal clear walkthrough and helpful tricks to get you through the rough spots!
Click the button to download full walkthrough.
Put the HERMIT CRAB in the water (Z), take the MIRROR PART (A) and move the weeds for a mini-game.
Drag the pieces onto the board to fill in the mosaic (B); correctly placed pieces will stay in place.
Put the CROWN on the pelican and take the HEART (C).
Cut the glass with the RING and take the Lion Spell (D).
Walk forward.
Take the MOSAIC PIECE (E).
Take figurine 7/15; put the HEART on the lion and use your fairy on the lion (F).
Walk to the Tower Doors.