Final Cut: Homage Walkthrough 10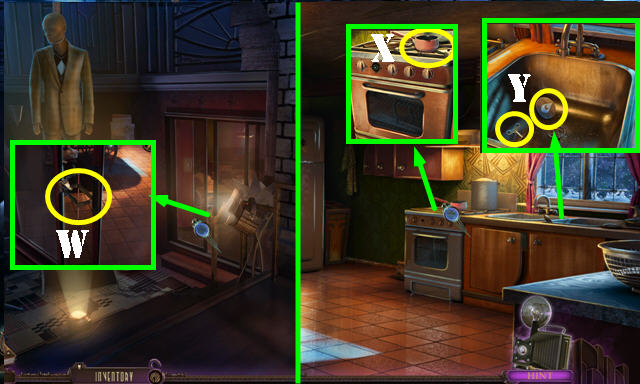 Follow our crystal clear walkthrough and helpful tricks to get you through the rough spots!
Click the button to download full walkthrough.
Place the CAR JACK on the door; turn it four times (W). Go into the Kitchen.
Take the POT (X).
Pull the drain plug; take the SYMBOL 2/4 and CLOCK KEY (Y).
Play the HOP (Z).
You receive the WOODEN HANDLE.
Go to the Backyard.
Place the WOODEN HANDLE; take the SPADE (A).
Use the DUSTER in the hole (B); take the SYMBOL 3/4 (C).
Use the SPADE in the dirt 3x; take the SYMBOL 4/4 (D).
Return to the Living room.