Fearful Tales: Hansel and Gretel Walkthrough 3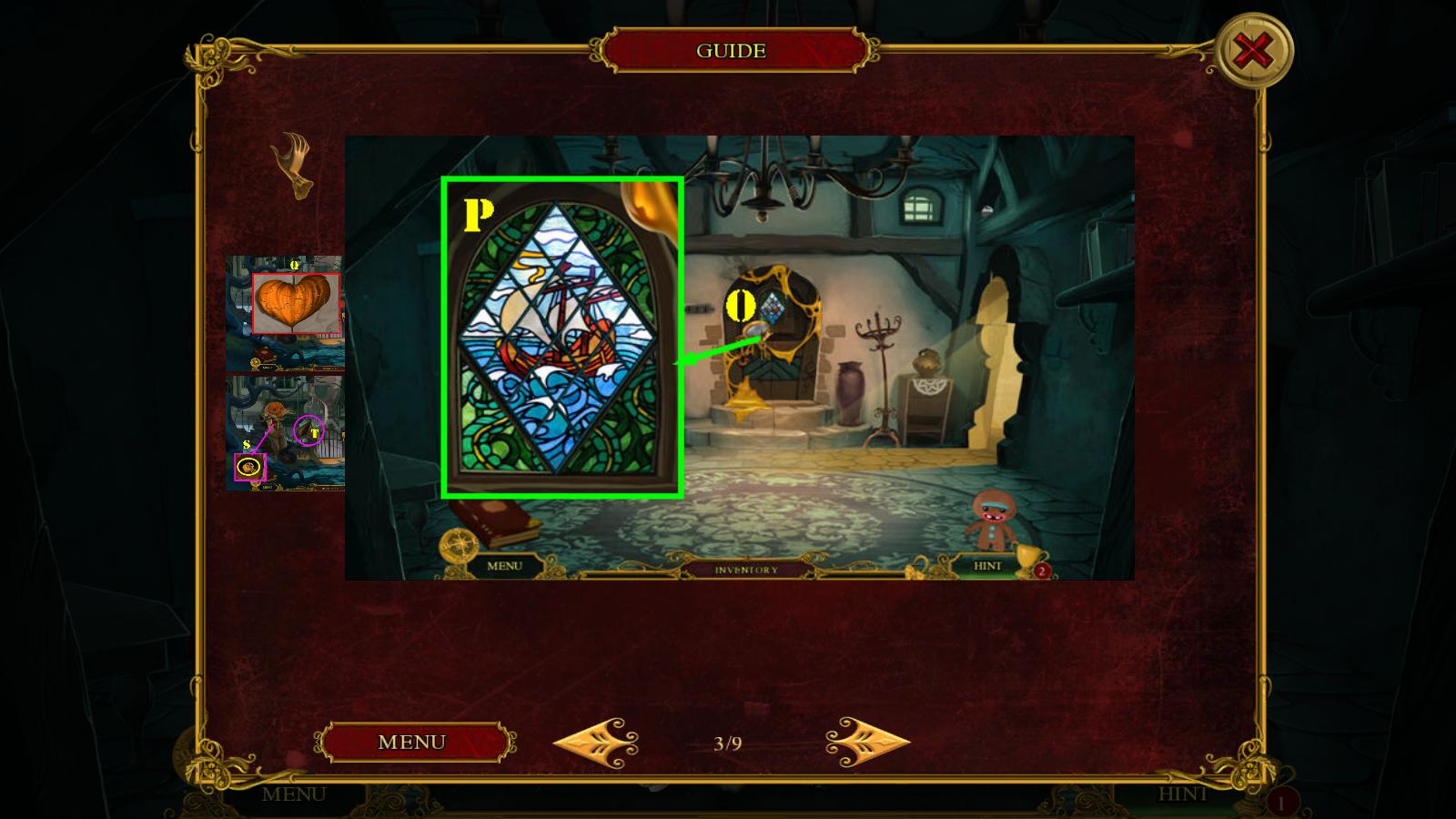 Follow our crystal clear walkthrough and helpful tricks to get you through the rough spots!
Click the button to download full walkthrough.
Put the WINDOW PIECE on the door w indow (O) to activate a puzzle. Swap the pieces to fomi the image in the screenshot (P).
Go through the door.
Zoom into the pumpkin patch to activate a puzzle.
Assemble the puzzle as show n (Q).
Take the PUMPKIN HEART and the SCRAPER.
Use the SCRAPER on the tree and then take the TOY BLOCK (R). Put tile PUMPKIN HEART in the scarecrow (S).
Take the WICKER BASKET (T).
Return to the Children's Room.