Fearful Tales: Hansel and Gretel Walkthrough 15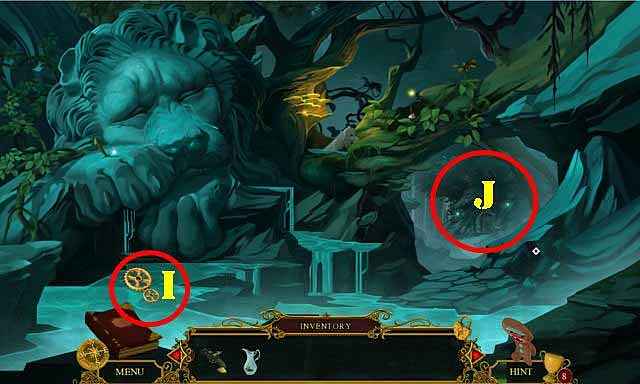 Follow our crystal clear walkthrough and helpful tricks to get you through the rough spots!
Click the button to download full walkthrough.
Use the PITCHER on the tears to collect the PITCHER WITH SALT WATER (I).
Go to Outside the Goblin's Hut (J).
Remove the leaves; take the MAGIC FLUTE and the RECIPE PIECE 1/3 (K).
Take the SICKLE (L).
Go to the Smithy (L1).
Talk to the smithy (M).
Take the BROOM (N), AXE (O), CANDLE (P), and TONGS (Q).
Walk down.
Use the AXE on the boards (R).
Enter the Goblin's Hut.