Fearful Tales: Hansel and Gretel Walkthrough 14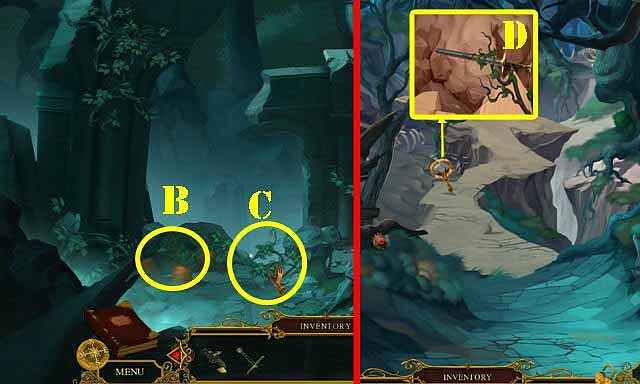 Follow our crystal clear walkthrough and helpful tricks to get you through the rough spots!
Click the button to download full walkthrough.
Use the FERTILIZER SACK on the carrots (B) and then take the LASSO (C).
Return to the Lynx Den.
Place the SWORD HANDLE on the blade and then use the LASSO to get the SWORD (D).
Walk down.
Play the HOP.
You receive the INSECT REPELLENT (E).
Use the INSECT REPELLENT and then the SWORD on the spider web (F). Go forward to the Clearing.
Touch anywhere on the scene.
Take the PITCHER (G).
Go to the Spring of Tears (H).