Fearful Tales: Hansel and Gretel Walkthrough 13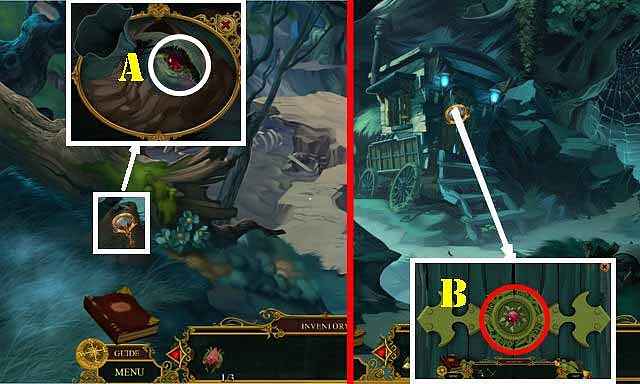 Follow our crystal clear walkthrough and helpful tricks to get you through the rough spots!
Click the button to download full walkthrough.
Use the TROWEL in the dirt; use the SHARP NUTSHELL on the bag and take WAGON LOCK PIECE (A).
Walk down.
Place the WAGON LOCK PIECE in the slot (B) to activate a puzzle.
Slide the red lock to the exit.
Move the blocks in the direction of the arrows in this order: Red, Yellow, Green, Purple, and White (1-4).
Play the HOP.
You receive the FERTILIZER SACK (C).
Return to the Castle Ruins.