Fear For Sale: Phantom Tide Walkthrough 8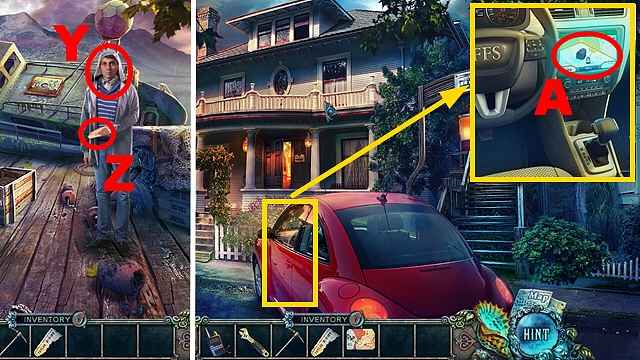 Follow our crystal clear walkthrough and helpful tricks to get you through the rough spots!
Click the button to download full walkthrough.
Give the TORN LABEL to the man (Y); take the DIRECTIONS (Z).
Walk down twice.
Place the DIRECTIONS (A).
Move forward.
Talk to the man (B).
Take the SHOELACE (C).
Place the PICKAXE (D); push the button (E).
Move forward.
Take the JUMPER CABLES (F), GREEN BUTTON (purple), and CODE (G).
Walk down.
Place the GREEN BUTTON (H) and CODE (I).