Fear For Sale: Phantom Tide Walkthrough 4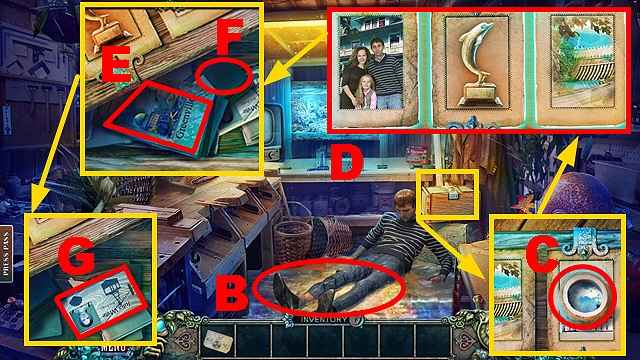 Follow our crystal clear walkthrough and helpful tricks to get you through the rough spots!
Click the button to download full walkthrough.
Use the shell (B).
Take the TAPE (C).
Arrange the photos correctly (D).
Take the map (E); activate the cassette player (F).
Take the KEY CARD (G).
Walk down twice.
Use the shell (H) and KEY CARD (I).
Enter the streetcar.
Talk to the man (J).
Take the DIVER (K).
Play the HOP.
You receive the PENCIL (L).