Fairy Tale Mysteries: The Beanstalk Walkthrough 5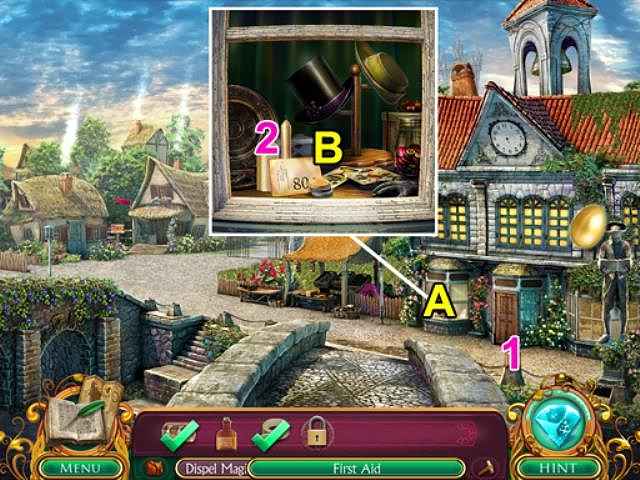 Follow our crystal clear walkthrough and helpful tricks to get you through the rough spots!
Click the button to download full walkthrough.
Speak with Jack to start the First Aid Task (A).
Collect the TAPE and BANDAGE from the room (1, 2).
Examine the Planter (B) on the Windowsill and use the Fertilizer on the vines (C).
Collect the BASIL, FENNEL, GARLIC, and PEPPER from the vines (1, 2, 3, 4).
Leave the House and return to the Town Center.
Collect the ANTISEPTIC (1).
Examine the Shop Window (A) and use 80 CENTS (B) to purchase a CANDLE (2).
Return to the Country Path.