European Mystery: The Face of Envy Walkthrough 8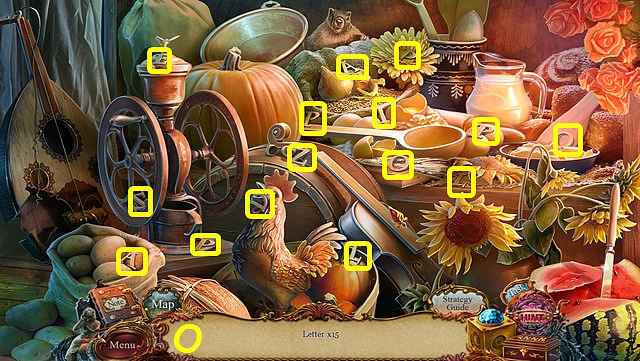 Follow our crystal clear walkthrough and helpful tricks to get you through the rough spots!
Click the button to download full walkthrough.
Play the HOP to earn the SIGN LETTERS (O).
Walk right.
Place the SIGN LETTERS on the sign; take the 2nd SIGN (P).
Place the 1st SIGN and the 2nd SIGN on the post (Q).
Take the NEPTUNE FIGURINE (R).
Use the NEPTUNE FIGURINE on the lock (S).
Enter the right gate to the Trevi Fountain.
Talk to Antonio's wife; take the GOLD CHAIN (A).
Open the case, take the THREAD, and read the note (B).
Take the ANGEL-STATUE BLUEPRINT (C).