European Mystery: The Face of Envy Walkthrough 6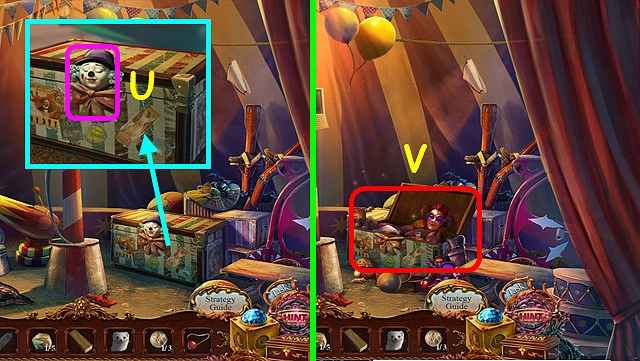 Follow our crystal clear walkthrough and helpful tricks to get you through the rough spots!
Click the button to download full walkthrough.
Place the CLOWN NOSE on the clown (U).
Select the open chest (V).
Play the HOP to earn the MALLET (W).
Walk down.
Place the WEDGE on the barrel; use the MALLET on the wedge (A).
Walk right to the Spanish Steps (B).
Talk to Lorenzo and take the face kit (C).
Place the SKETCH OF SUSPECT in the top left (D).
Change the facial features (green) until the sketch in the center matches the one in the upper left (E).
Do the same for the second sketch (F).