Enigmatis: The Mists of Ravenwood Walkthrough 5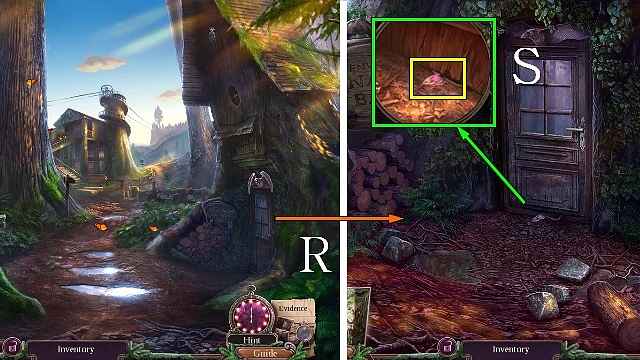 Follow our crystal clear walkthrough and helpful tricks to get you through the rough spots!
Click the button to download full walkthrough.
Inspect the Snack Bar door (R); take the PINK BUTTERFLY PENDANT (S).
Go to the Museum Square.
Take the GLASS CUTTER (T).
Walk down.
Cut the glass with the GLASS CUTTER; open the door (U).
Go into the Snack Bar.
Put the handle on the cash register and turn it (V); take the TRAPDOOR TOKEN (W).
Move the bear rug (X).
Put the TRAPDOOR TOKEN on the trapdoor for a mini-game (Y).