Enigmatis: The Mists of Ravenwood Walkthrough 2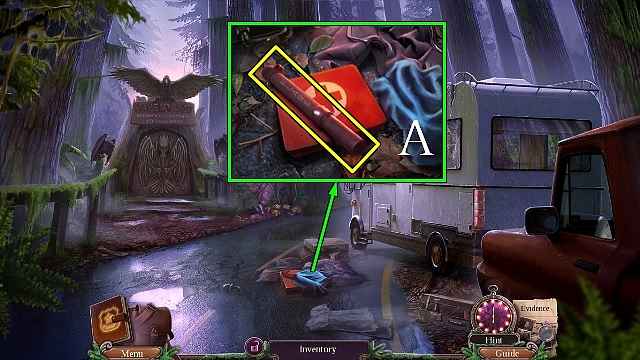 Follow our crystal clear walkthrough and helpful tricks to get you through the rough spots!
Click the button to download full walkthrough.
Take the FLARE (A).
Walk left.
Take the picture and the driver's license as evidence; take the CAMPER KEYS (B).
Walk down.
Open the camper with the CAMPER KEYS (C).
Go inside.
Take the picture as evidence (D).
Move the suitcase aside and open the cabinet; talk to the girl (E).