Endless Fables: Dark Moor Review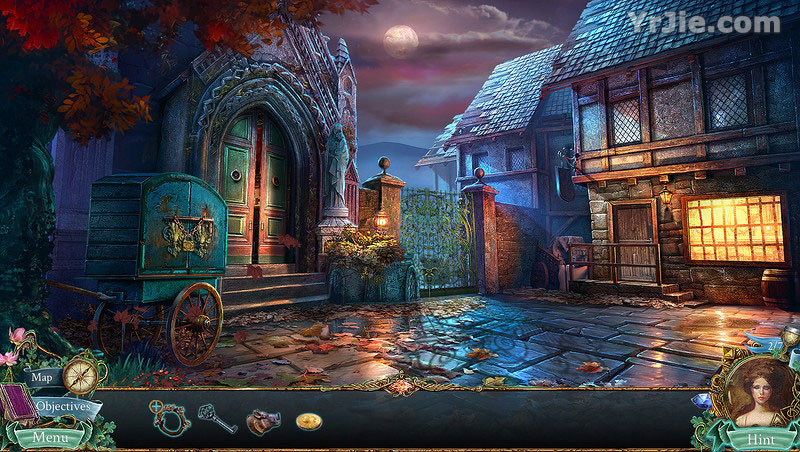 I think the game is fantastic. I'm having a lot of fun with it. First of all, the landscapes and sceneries in this installment is mesmerizing; filled with exotic locations and interestingly-designed themes. Most of the HOP's offer a small interactive puzzle to solve. The HOPS are a lot of fun and there is the usual variety but I still prefer the list type.
Endless Fables: Dark Moor has a terrific gameplay and an excellent storyline. But if you want an easy, funny game then this game is perfect for you. I'm really liking what I'm seeing from this new game. Many of the scenes have puzzles incorporated as well as some interactivity when it comes to finding many of the items.
This game has fairly nice graphics, but could be a bit clearer. If you prefer the CE version of games the Endless Fables: Dark Moor has collectibles, artifacts and morphing objects to be found. The story doesn't get a lot better as you play, you have cliche over cliche with a few minor exceptions which I won't reveal in order not to spoil your experience, the story of the game seems uninspired and It really can't draw you in. I really got into the story when the demo ended.
The graphics are beautifully hand drawn which the production team has become famous for in all of their games. It's just nice to have a fun and relaxing game to play. This is one of them. There is a good jump map available, that shows where an available task is located, The Mini Games are easy to medium in difficulty.
We played Endless Fables: Dark Moor on the easiest difficulty mode, rarely skipped any puzzles, and completed the game in around four hours. All in all, Endless Fables: Dark Moor is a good game. Not an amazing one. Thanks for the reviews. The Mini Games are very doable, most are of good length and entertaining.
In my opinion, seek and enjoy! Voices are age and character appropriate, with emotion for a change. Graphics: They are absolutely gorgeous. The animals are totally adorable. And I just like looking at the scenery. The hidden object segments and the puzzles during the demo, which was quite short by the way as I finished it in 42 minutes.
I've been playing this game for 2 hours and I still quite a ways to go. There are some different gameplay features with many puzzles that I find enjoyable to solve. Yes, the game will be a buy for me. One of the reason's I liked this game better than the last, is that there are a ton of Mini Games, most of which are super easy.
This Collector's Edition has 15 Morphing Objects within the HOP's, 9 Concept Art pictures, p Dev pictures, 9 Wallpapers, 11 Music Soundtracks, 14 Videos, a Souvenir Room, 18 Achievements to earn, 15 replayable Hidden Object Scenes, 20 replayable Mini Games, Collectible Characters, a built in Strategy Guide and a Bonus Adventure, enjoy!

(FREE trial version)