Emberwing: Lost Legacy Walkthrough 8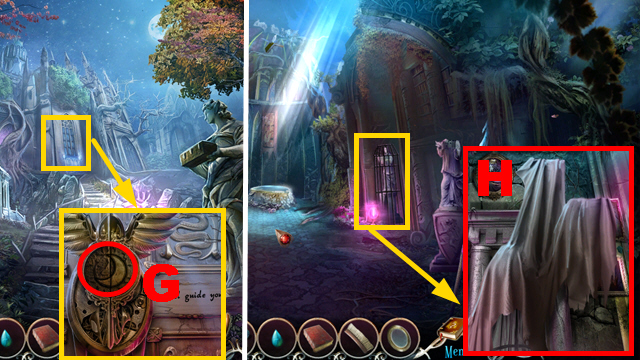 Follow our crystal clear walkthrough and helpful tricks to get you through the rough spots!
Click the button to download full walkthrough.
Use the LENS (G).
Move forward.
Remove the blanket (H).
Play the HOP.
Collect items 1-7.
Collect 10 stars (green).
Collect Eridan (I).
Take the SPEAR (J).
Place VOL. 3: THE GOLDEN AGE OF ELVES (K).
Take the SILVER KEY (L) and BEAD 4/5 (M).
Walk down twice.