Emberwing: Lost Legacy Walkthrough 6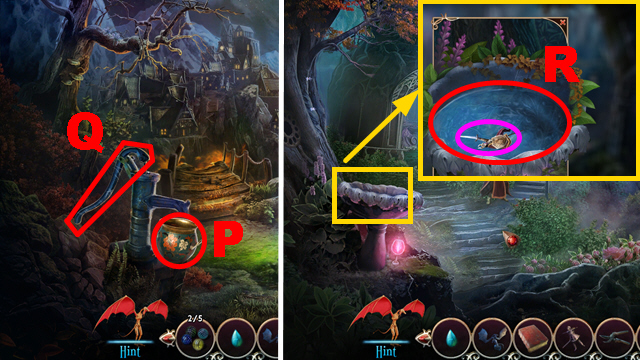 Follow our crystal clear walkthrough and helpful tricks to get you through the rough spots!
Click the button to download full walkthrough.
Place the EMPTY JAR (P) and PUMP HANDLE (Q).
Push the handle; take the JAR OF WATER.
Go to the Village Entrance.
Use the JAR OF WATER (R); take the KING FIGURINE (purple).
Turn left.
Place the SOLDIER FIGURINE, KING FIGURINE, and DRAGON FIGURINE (S).
Play the HOP.
You receive the GEMS (T).
Walk down twice.