Echoes of the Past: The Kingdom of Despair Walkthrough 5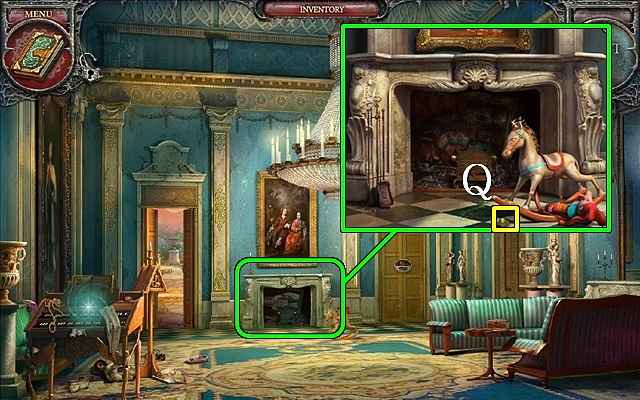 Follow our crystal clear walkthrough and helpful tricks to get you through the rough spots!
Click the button to download full walkthrough.
Zoom into the fireplace; rock the rocking horse and take the RATTLE PART (Q).
Play the HOP.
Take the LOCK PART (R).
Walk forward to the Porch.
Move the cloth and take the LANDSCAPE PART (S).
Touch the peacock and take the FEATHERS (T).
Walk forward to the Garden.