Echoes of the Past: The Kingdom of Despair Walkthrough 10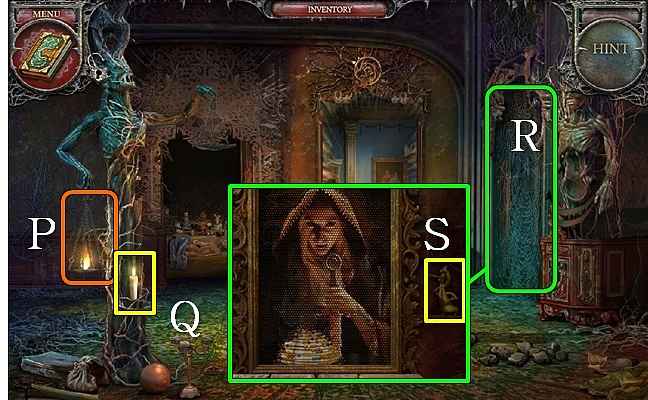 Follow our crystal clear walkthrough and helpful tricks to get you through the rough spots!
Click the button to download full walkthrough.
Light the CANDLE in the lantern (P).
Pick up the BURNING CANDLE (Q).
Remove the cobwebs with the BURNING CANDLE (R).
Zoom into the alcove and pick up the PRINCESS (S).
Go to the Drawing Room.
Zoom into the door; put the PRINCESS on the lock (T).
Go through the door to the Nursery.
Pick up the UMBRELLA (U).
Move the doll and pick up the GLUE (V).
Zoom into the side table; pick up the FLAG (W) and the JUG (X).
Go to the Porch.