Dreampath: Guardian of the Forest Review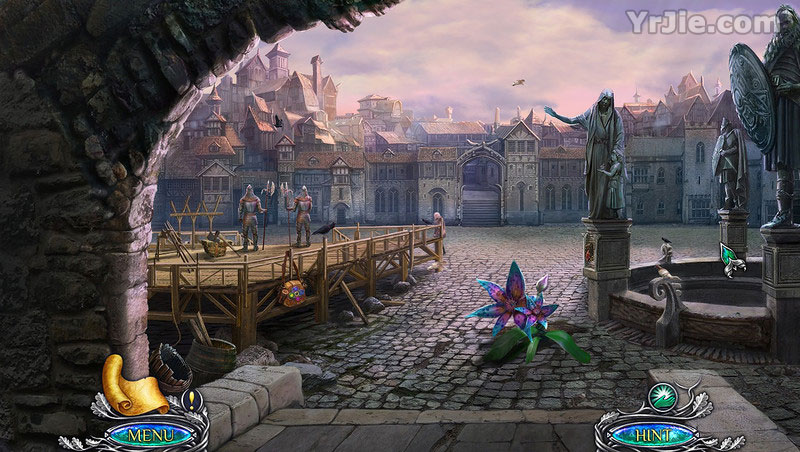 The story doesn't get a lot better as you play, you have cliche over cliche with a few minor exceptions which I won't reveal in order not to spoil your experience, the story of the game seems uninspired and It really can't draw you in. The voice overs seems to be recorded by some really bored actors and the soundtrack doesn't excel either. Game development team did a brilliant job getting the player to feel involved with the story and connected to the protagonist. Music wise, carries the mood of the game very well.
The hidden object scenes are nice but easy, just as the minigames and the entire game. I am playing these games to relax and for their entertainment value so I don't want to be stressed to much with puzzles I can't solve. I've been a fan of the Dreampath: Guardian of the Forest series and really enjoyed the games in the series. I actually don't mind easy puzzles, as long as they are fun.
The Collector's Edition is also quite rewarding, it includes a strategy guide, wallpapers, concept art, a screensaver, soundtracks, achievements, collectibles, morphing objects, and a secret room. There is really nothing new, I always love the Egyptian themed graphics, and the storyline that goes with it. Those looking for an intense challenge won't get it from the game either.
We played Dreampath: Guardian of the Forest on the easiest difficulty mode, rarely skipped any puzzles, and completed the game in around four hours. I hope all fellow gamers have a good and very healthy 2017. The CE version of the game is rather light on extra content although there are morphing objects and some fairly "in your face" collectibles to find. There was never a moment of boredom playing the game.
There is usually a puzzle, sometimes two, to solve. The Mini Games are in abundance. The remaining extras are the standard fluff but for new gamers the in-game strategy guide is always a benefit. My reviews are based only on what I happen to enjoy in gaming and you might like something different so, as always, please try the demo to see if you might enjoy this amazing game. They were creative.
Colors are quite nice and bright, very true. Don't forgot to look for the Morphing Object in each scene. For the experienced player, this game doesn't hold much of a challenge. I don't like to give too much detail about the specific HOPS or puzzles because it is far more fun to discover for yourself what a game holds in store for you.
The graphics are beautiful and, yes, icy but perfect for a cold and rainy day here in my town. Oh, and if you just don't like HOPS, you can always switch to a mini game to help complete the scenes. I love puzzles in HOPA games and even though some puzzles are familiar there are still some surprises in difficulty. Mini Games: A nice variety here too. The one challenging one to me was driving the airship.
This Collector's Edition has 10 Wallpapers, 10 Concept Art pictures, 9 Avatars, 6 Screensavers, 16 replayable Mini Games, 4 Music Soundtracks, 22 replayable Hidden Object Scenes, a built in Strategy Guide, a Bonus Chapter.

(FREE trial version)