Donna Brave: And The Deathly Tree Review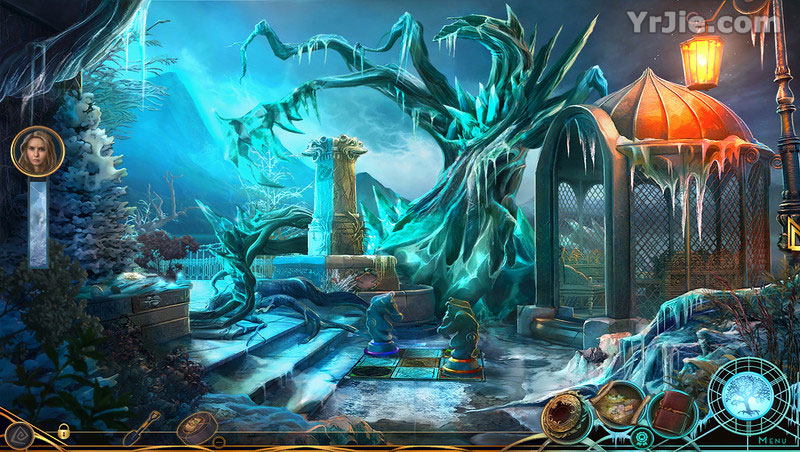 The hidden object segments and the puzzles during the demo, which was quite short by the way as I finished it in 42 minutes. As always, try if out for yourself and see what you think. what I like is a good balance between slightly more challenging gameplay elements and easier ones. The puzzles are more challenging, and they are smartly integrated into the storyline.
Many of the scenes offer Panoramic views, where you can scroll further to the left or right in an attempt to make the player feel like they are actually there. It is a perfect game for a lazy day. Music is soothing until something is either happening or about to happen, then it cuts loose. The Mini Games are numerous and entertaining, and most of the puzzles give you the option to play the game in either an Easy of Hard mode which is a feature I really like.
Graphics: They are absolutely gorgeous. The animals are totally adorable. And I just like looking at the scenery. Yes, the game will be a buy for me. Most of the time, the game is pretty predictable. In terms of entertainment and relaxation, this game delivers just what you need!
Oh, and if you just don't like HOPS, you can always switch to a mini game to help complete the scenes. I Love this game and find it to be the perfect way to spend a rainy Saturday morning, in fact I had to pull myself away to finish my housework. I think all levels of players will find this one fun for one reason or another. The storyline does a nice job also.
The CE version of the game is rather light on extra content although there are morphing objects and some fairly "in your face" collectibles to find. I just don't get what's up with the cartoonish graphics. One of the reason's I liked this game better than the last, is that there are a ton of Mini Games, most of which are super easy. The HOPS are excellent and varied with some being different than those normally seen.
The production team did a great job with the sights and sounds. Thanks for the reviews. The Hidden Object Scenes are mostly Interactive List finds, the scenes are beautifully drawn and there are a ton of interactive items. There is a good jump map available, that shows where an available task is located,
The Mini Games are easy to medium in difficulty. If you prefer the CE version of games the Donna Brave: And The Deathly Tree has collectibles, artifacts and morphing objects to be found. The hidden object scenes and the puzzles are also quite standard. The remaining extras are always found in CEs such as a bonus game, strategy guide, etc.
Those looking for an intense challenge won't get it from the game either.

(FREE trial version)