Demon Hunter: Riddles of Light Collector's Edition Review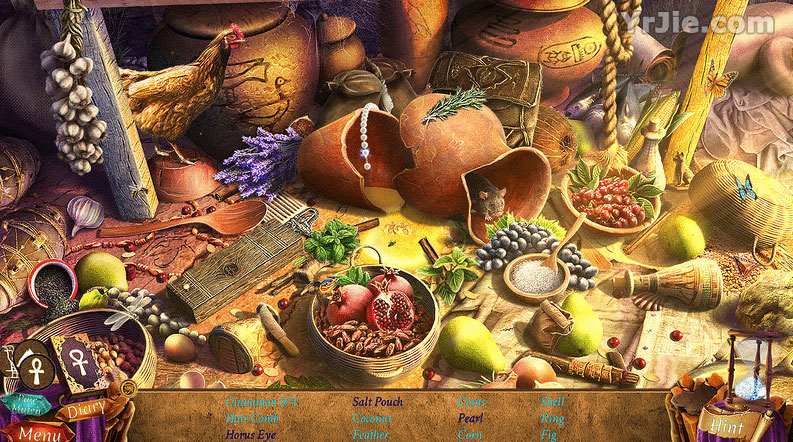 If you prefer the CE version of games the Demon Hunter: Riddles of Light has collectibles, artifacts and morphing objects to be found. I found this game surprisingly fun and interesting. If you are new to HOPA games and not sure about puzzles, then there is a skip button available. The remaining extras are always found in CEs such as a bonus game, strategy guide, etc.
It is certainly on my buy list. One of the best features of Demon Hunter: Riddles of Light is the superb drawing of characters and scenery. Music is soothing until something is either happening or about to happen, then it cuts loose. Some of the cutscenes were clear and the colors crisp.
The Hidden Object Scenes are well done, again the devs have done a nice job of keeping the items true to the period of time. Yes, the game will be a buy for me. You have an interactive, transporter type map to help you move quickly between locales. HOGS: There is a nice variety and I'm truly enjoying them. You're not bored with the same old same old.
The remaining extras are the standard fluff but for new gamers the in-game strategy guide is always a benefit. Most of the time, the game is pretty predictable. The Mini Games are numerous and entertaining, and most of the puzzles give you the option to play the game in either an Easy of Hard mode which is a feature I really like. Animation is excellent, movement are very smooth.
The story doesn't get a lot better as you play, you have cliche over cliche with a few minor exceptions which I won't reveal in order not to spoil your experience, the story of the game seems uninspired and It really can't draw you in. Music wise, carries the mood of the game very well. The HOPS are excellent and varied with some being different than those normally seen. I hope all fellow gamers have a good and very healthy 2017.
I think the game is fantastic. I'm having a lot of fun with it. The hidden object scenes are nice but easy, just as the minigames and the entire game. I've been playing this game for 2 hours and I still quite a ways to go. Those looking for an intense challenge won't get it from the game either.
Colors are quite nice and bright, very true. The graphics are excellent with good voiceovers but it is a bit odd that the lip-syncing seems to be a hit or miss sort of thing. Also, developers are now offering a custom mode of gameplay and this one will allow you to set your hint and skip times to your preference. First of all, the landscapes and sceneries in this installment is mesmerizing; filled with exotic locations and interestingly-designed themes.
This game has fairly nice graphics, but could be a bit clearer.

(FREE trial version)