Death At Cape Porto: A Dana Knightstone Novel Walkthrough 4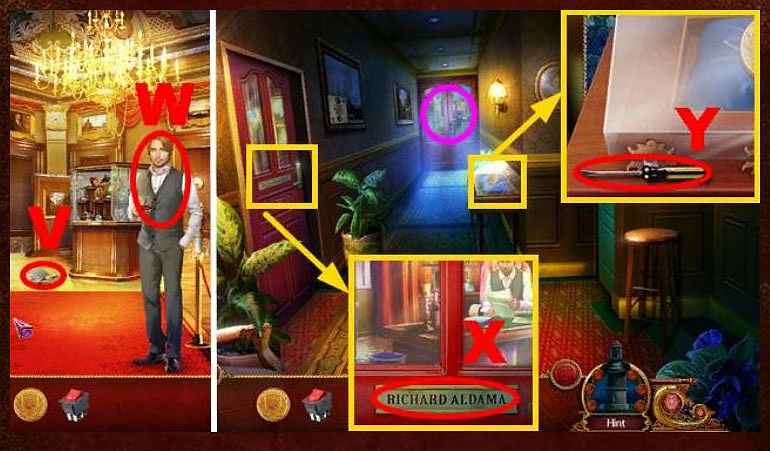 Follow our crystal clear walkthrough and helpful tricks to get you through the rough spots!
Click the button to download full walkthrough.
Giv ethe 2 BREAD CRUMBS to the mouse (Q); take the BANDAGES (R).
Put the BANDAGES on the man's head (S); take the note (T).
Play the HOP (U).
Solution 1-10.
You receive a clue.
Take the NEWSPAPER (V).
Give the NEWSPAPER to the man (W).
Turn left twice.
Pull the name plate (X); take the NAME PLATE.
Take a look at the door (purple).
Take the SCREWDRIVER (Y).
Walk down.