Death At Cape Porto: A Dana Knightstone Novel Walkthrough 2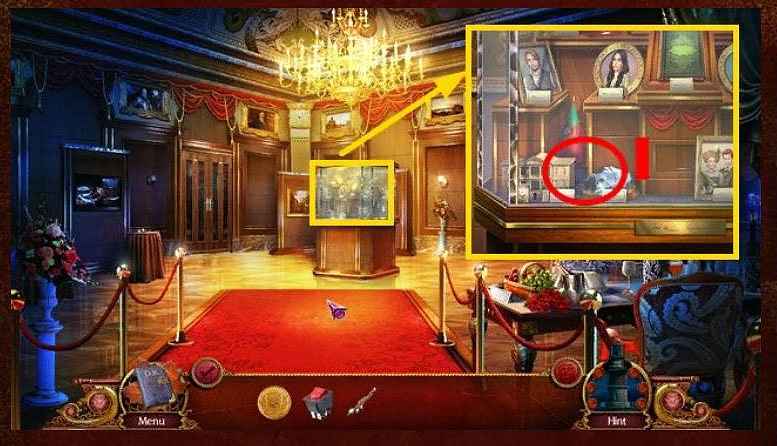 Follow our crystal clear walkthrough and helpful tricks to get you through the rough spots!
Click the button to download full walkthrough.
Talk to the man (A)
Take the GRAPE EMBLEM (B).
Move forward.
Take a look at the showcase (C).
Open the pouch (D); take the SWITCH (E) and the GRAPES (F).
Walk down.
Give the GRAPES to the bird (G); take the DIAMOND HAIRPIN (H).
Move forward.
Cut open the showcase with the DIAMOND HAIRPIN (I).