Death At Cape Porto: A Dana Knightstone Novel Walkthrough 10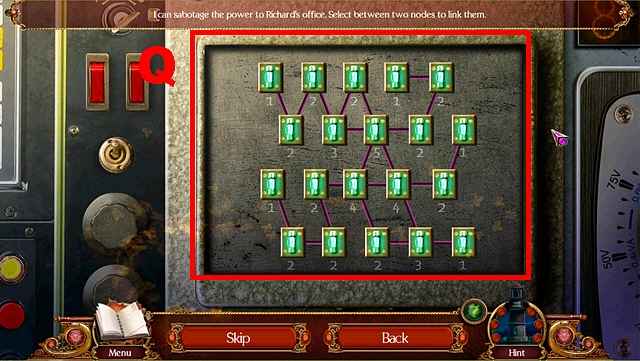 Follow our crystal clear walkthrough and helpful tricks to get you through the rough spots!
Click the button to download full walkthrough.
Solution: (Q).
Walk down three times.
Take the SIGNET RING (R).
Go to the Kitchen.
Insert the 6 GEARS into the slots (S); push the button (T).
Hold the FLASHLIGHT into the elevator (U) to move forward.
Turn on the light (V).
Take the WINE EMBLEM (W).
Insert the KEG EMBLEM into slot (1), GRAPE EMBLEM into slot (2), WINE EMBLEM into slot (3), and VINEYARD EMBLEM into slot (4).
Open the folder (X); go through the portal (Y).