Deadly Secrets: The Voodoo Baron Collector's Edition Review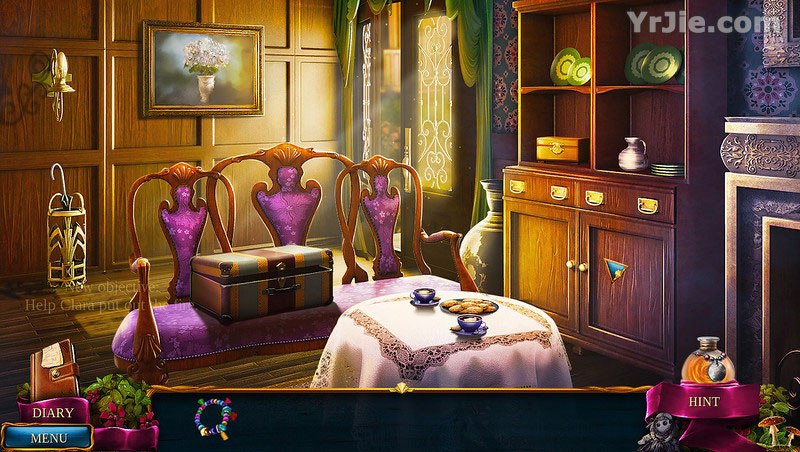 Animation is excellent, movement are very smooth. Deadly Secrets: The Voodoo Baron does not disappoint when it comes to length either. Playing on the easiest mode, we spent over six hours on the main game. The production team did a great job with the sights and sounds. It is certainly on my buy list.
I Love this game and find it to be the perfect way to spend a rainy Saturday morning, in fact I had to pull myself away to finish my housework. Colors are quite nice and bright, very true. Map: The map tells where the player is and has the special mark when you have something to do there. I am playing these games to relax and for their entertainment value so I don't want to be stressed to much with puzzles I can't solve.
The Mini Games are easy to medium in difficulty. The HOPS are excellent and varied with some being different than those normally seen. The graphics are excellent with good voiceovers but it is a bit odd that the lip-syncing seems to be a hit or miss sort of thing. I think the game is fantastic. I'm having a lot of fun with it.
I've been playing this game for 2 hours and I still quite a ways to go. Music is soothing until something is either happening or about to happen, then it cuts loose. Many of the scenes offer Panoramic views, where you can scroll further to the left or right in an attempt to make the player feel like they are actually there. Thanks for the reviews.
We highly recommend the Collector's Edition as it comes ready with tons of bonuses: a bonus chapter, a strategy guide, wallpapers, videos, concept art, soundtracks, achievements, collectibles, morphing objects, a souvenir room, replayable hidden objects, and replayable puzzles. First of all, the landscapes and sceneries in this installment is mesmerizing; filled with exotic locations and interestingly-designed themes. Some of the cutscenes were clear and the colors crisp. The remaining extras are always found in CEs such as a bonus game, strategy guide, etc.
The Strategy Guide, of course, tells you where they are. The story doesn't get a lot better as you play, you have cliche over cliche with a few minor exceptions which I won't reveal in order not to spoil your experience, the story of the game seems uninspired and It really can't draw you in. Graphics: They are absolutely gorgeous. The animals are totally adorable. And I just like looking at the scenery. All in all I highly recommend this game. You truly do go on a nice little adventure.
Graphics are really nice in this game, though, just like the animations. This game has fairly nice graphics, but could be a bit clearer. The storyline does a nice job also. Deadly Secrets: The Voodoo Baron - the Collector's Edition - comes with all the goodies one expects from one. We get easy to find Collectibles, wallpapers, art images and a bonus chapter.
Voices are age and character appropriate, with emotion for a change.

(FREE trial version)