Dark Tales: Edgar Allen Poe's The Fall of the House of Usher Walkthrough 7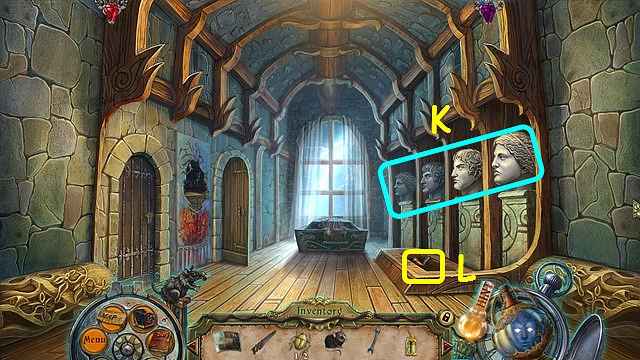 Follow our crystal clear walkthrough and helpful tricks to get you through the rough spots!
Click the button to download full walkthrough.
Change the heads to match the clue (K).
Take the WINCH HANDLE (L).
Enter the Estelle's Room.
Use the WINCH HANDLE on the pole; turn the handle (M).
Select the bed (N).
Play the HOP to earn the 2/3 FEATHER (O).
Walk down twice, and go right.
Use the WRENCH on the bolt (P).
Take the 2/2 GOLDEN BUG SYMBOL (Q).
Return to Estelle's Room.