Dark Tales: Edgar Allan Poe's The Fall of the House of Usher Walkthrough 2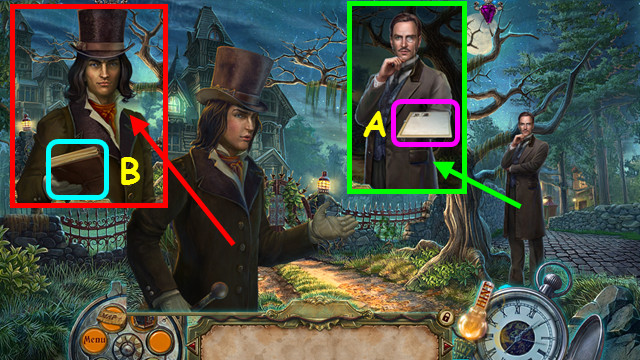 Follow our crystal clear walkthrough and helpful tricks to get you through the rough spots!
Click the button to download full walkthrough.
You have the option of a tutorial.
Talk to Dr. Morris; take the file (A).
Talk to Dupin; take the DIARY (B).
Open the DIARY and take the PHOTOGRAPH (C).
The DIARY now sits in the menu bar (D).
Place the PHOTOGRAPH on the scene (E).
Take the BRANCH (F).
Use the BRANCH to take the RAVEN FIGURINE (G).
Place the RAVEN FIGURINE on the gate; select matching pairs (color-coded).
Walk forward.