Dark Sisterhood: The Initiation Walkthrough 9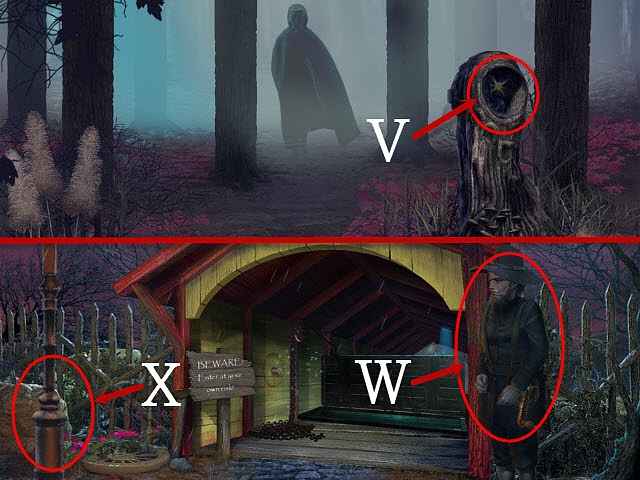 Follow our crystal clear walkthrough and helpful tricks to get you through the rough spots!
Click the button to download full walkthrough.
Place the FOGHORN in the holder (V).
Walk forward twice to the Forest Entrance.
Talk to the man (W).
Examine the lamp post to activate a HOP (X).
Play the HOP (Y).
You receive the MAILBOX.
Walk down to the Town Outskirts.
Place the MAILBOX on the post (Z).
Examine the mailbox; open it and select the paper (A).
Walk right to the House Entrance.
Examine the door to activate a mini-game (B).