Dark Sisterhood: The Initiation Walkthrough 7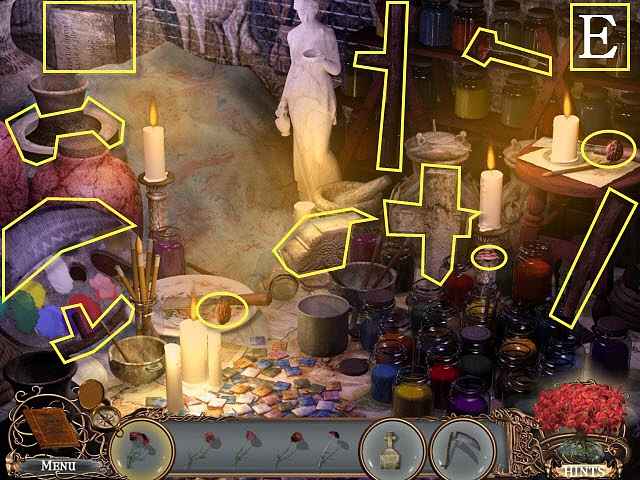 Follow our crystal clear walkthrough and helpful tricks to get you through the rough spots!
Click the button to download full walkthrough.
Play the HOP (E).
You receive the SCYTHE, the ROSES, and the HEADSTONE.
Walk forward to the Crypt.
Take the DEMON (F).
Return to the Mausoleum and walk back once.
Examine the device; place the DEMON (G) and the ANGEL (H) in the slots to activate a puzzle.
Rearrange the faces so that their colors match the colors on the borders. The pieces may only be moved to an empty space.
To solve the puzzle, select the pieces: C, D, E, C, D, E, A, D, G, A, D, G, B, D, F, B, D, and F (I).
Take the TOMB CREST (J).
Walk down.