Dark Sisterhood: The Initiation Walkthrough 6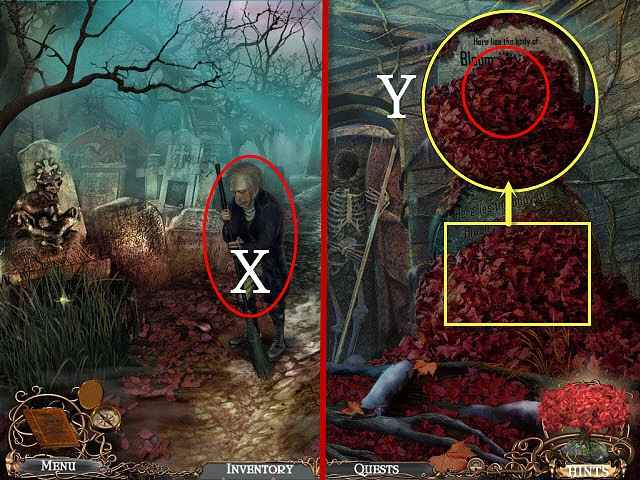 Follow our crystal clear walkthrough and helpful tricks to get you through the rough spots!
Click the button to download full walkthrough.
Talk to the Sexton (X).
Walk right.
Examine the leaves; use the RAKE on them (Y).
Walk down and then forward twice to the Mausoleum.
Examine the hand; take the BIRD (Z).
Return to the Cemetery Gate.
Examine the right hand; place the BIRD in it (A).
Examine the left hand; take the CUBE (B).
Return to the Mausoleum.
Examine the skulls; place the CUBE in the space to activate a mini-game (C).
To solve the mini-game, rotate the cubes so that they match the clue from the gravestone.
Please see the screenshot for the solution: Ax2, Bx1, and Cx3 (D).
Enter the Chamber and examine the candles to activate a HOP.