Dark Sisterhood: The Initiation Walkthrough 3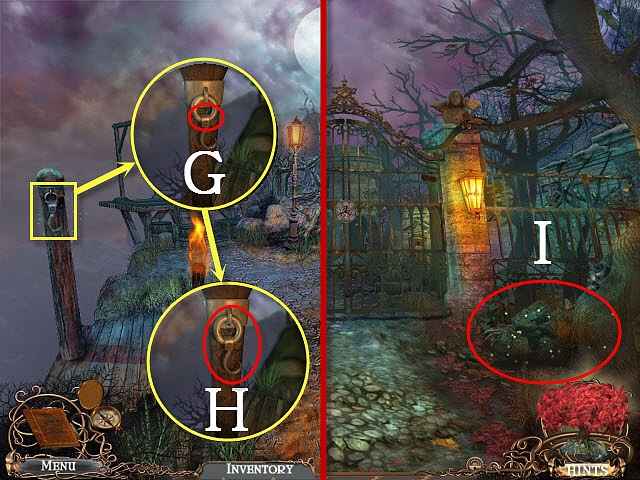 Follow our crystal clear walkthrough and helpful tricks to get you through the rough spots!
Click the button to download full walkthrough.
Examine the hook; use the SCREWDRIVER on the screw (G).
Take the HOOK (H).
Return to the Church Plaza and walk forward to the Cemetery Gate.
Examine the grass to activate a HOP (I).
Play the HOP (J).
You receive the ANGEL.
Walk down; examine the Church Entrance.
Talk to the Reverend (K).
Examine the plants to activate a HOP (L).