Dark Sisterhood: The Initiation Walkthrough 11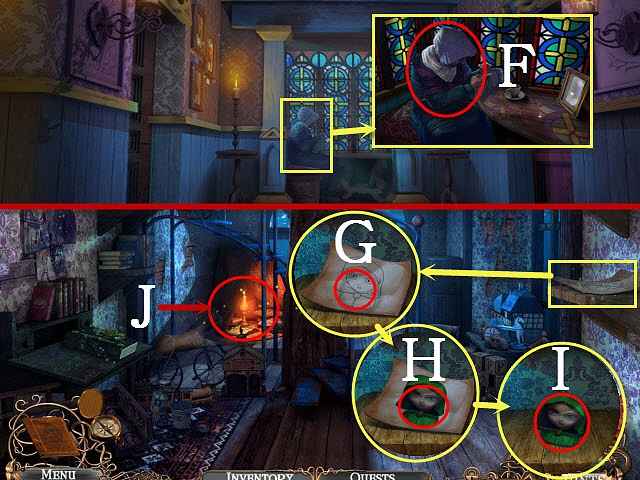 Follow our crystal clear walkthrough and helpful tricks to get you through the rough spots!
Click the button to download full walkthrough.
Examine the old lady and talk to her (F).
Walk left to the Bedroom.
Examine the shelf; use the COLORED PENCILS on the drawing (G).
Use the SCISSORS on the drawing (H).
Take the PAPER WITCH (I).
Examine the lamp to activate a HOP (J).
Play the HOP (K).
You receive the BOOK, the SPIRIT BOARD, and the SCARECROW.
Return to the Foyer; examine the bookcase; place the BOOK in the slot to activate a puzzle (L).
To solve the puzzle, rearrange the books to form a complete image.
Please see the screenshot for the solution (M).
Take the ROSE COIN (N).
Walk down.