Dark Romance: Vampire in Love Walkthrough 2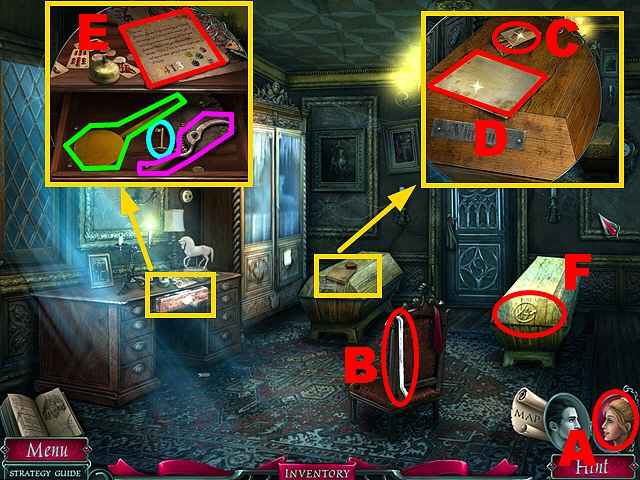 Follow our crystal clear walkthrough and helpful tricks to get you through the rough spots!
Click the button to download full walkthrough.
Switch to play Emily (A).
Take the CROWBAR (B).
Take the MATCHES (C) and note (D).
Take the note (E), CLOCK PART 1/4 (green), KEY (blue), and SHEAR (purple).
Use the CROWBAR (F).
Play the HOP.
You receive the STRINGS (G).
Take the RAG (H); insert the KEY into the lock (I).
Move forward.
Take the SCREW (J) and TROWEL (K).