Dark Parables: Jack and the Sky Kingdom Walkthrough 6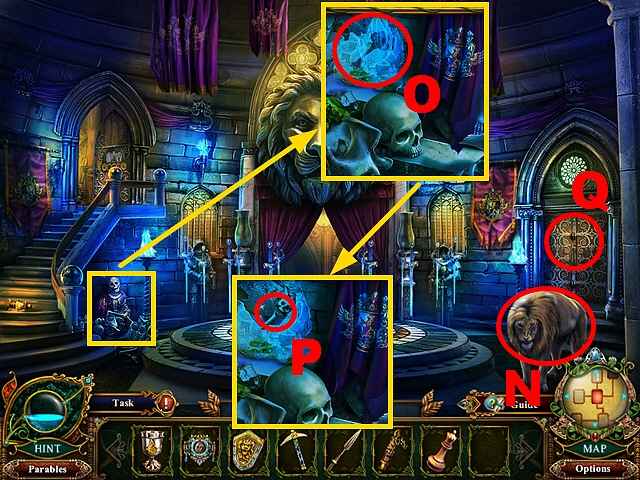 Follow our crystal clear walkthrough and helpful tricks to get you through the rough spots!
Click the button to download full walkthrough.
Use the HYPNOTIC WHISTLE (N).
Use the PICKAXE (O) to acquire the MYSTICAL BLUE CRYSTAL; take the SKULL KEY (P).
Open the door (Q).
Turn right.
Take the SHARP DAGGER (R).
Take the DECODING INK (S).
Walk down, turn left.
Connect the GODDESS'S SPEAR and GODDESS'S SHIELD to the statue (T).
Remove leaves with the SHORT DAGGER (U); take the SKY KINGDOM PENDANT (V).
Play the HOP.