Dark Parables: Jack and the Sky Kingdom Walkthrough 4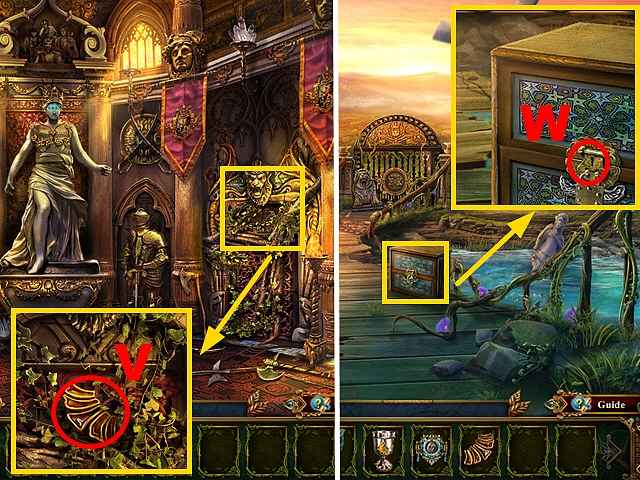 Follow our crystal clear walkthrough and helpful tricks to get you through the rough spots!
Click the button to download full walkthrough.
Take the LION STONE COLLAR (V).
Walk down twice, turn left.
Insert the WINGED KEY into the lock (W).
Play the HOP.
You receive the GILDED CROWN (X).
Place the LION STONE COLLAR on the niche (Y); take the SWORD BADGE (Z).
Walk down.
Place the GILDED CROWN on the slot (A); take the GODDESS'S SHIELD (B) and SKY KINGDOM CREST (C).
Turn right.