Dark Dimensions: Somber Song Walkthrough 9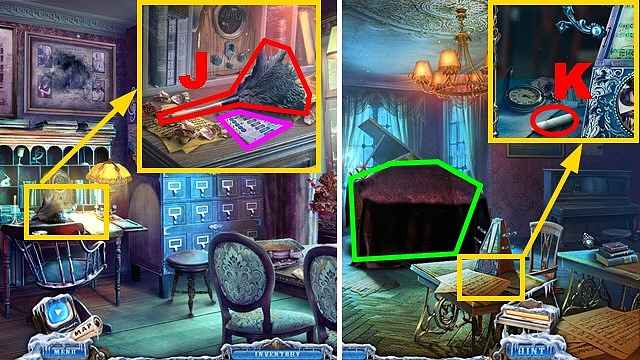 Follow our crystal clear walkthrough and helpful tricks to get you through the rough spots!
Click the button to download full walkthrough.
Take the DUSTER (J) and NOTE (purple).
Walk down, turn right.
Take the CHALK (K).
Remove the blanket (green).
Play the HOP.
Place the music note (yellow) on the box (orange).
Put Selina (L) on the chair (purple).
Put the lens (light blue) into the magnifying glass (M).
Place Elijah (dark blue) in the room (N).
Connect the horn bulb (green) to the horn (O).
Place Lydia (P) in the room (Q).
Connect the card (white) to the box (R).
Put the piano (S) into the room (T).
Take the VALVE (U).