Dark Dimensions: Somber Song Walkthrough 5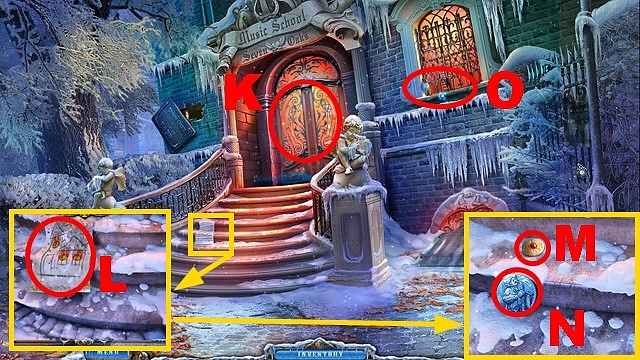 Follow our crystal clear walkthrough and helpful tricks to get you through the rough spots!
Click the button to download full walkthrough.
Open the door (K).
Grab the note (L); take the COOKIE (M) and MEDALLION (N).
Place the LADDER (O).
Walk down.
Put down the COOKIE (P); take the POSTER FRAGMENT (green).
Place 2 MEDALLIONS (Q).
Play the mini-game.
Solution: R-X.
Insert the GATE KEY into the lock (purple).
Enter the School Park.