Dark Dimensions: Somber Song Walkthrough 3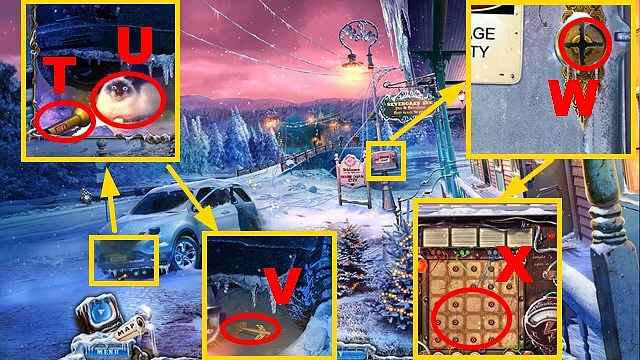 Follow our crystal clear walkthrough and helpful tricks to get you through the rough spots!
Click the button to download full walkthrough.
Enter the code '297' (N).
Read the book (O); take 4 BATTERIES (P).
Put 2 BATTERIES into the remote (Q); take the TV REMOTE.
Use the TV REMOTE (R); take the WIRES (S).
Move forward.
Insert 2 BATTERIES into the flashlight (T); give the SAUSAGE to the cat (U).
Take the CROSS KEY (V).
Insert the CROSS KEY into the lock (W); place the WIRES (X).
Play the mini-game.
Solution: (Y).
Pull the lever (green).
Move forward.