Dark Dimensions: Somber Song Walkthrough 11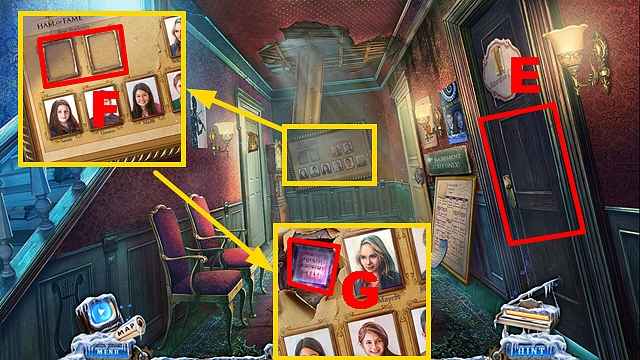 Follow our crystal clear walkthrough and helpful tricks to get you through the rough spots!
Click the button to download full walkthrough.
Open the door (E).
Place the PHOTO OF ELIJAH and PHOTO OF LYDIA (F).
Take TILE 1/3 (G).
Go to the School Park.
Use the ANTIFREEZE (H); take the HAIRPIN (purple).
Go to the Teacher's Lounge.
Use the HAIRPIN (J); open the case.
Take the STONE BOW (K).
Go to the School Park.
Place the STONE CLARINET (1), STONE BOW (2), STONE SHEET MUSIC (3), and STONE HARP (4).