Dark Dimensions: Somber Song Walkthrough 10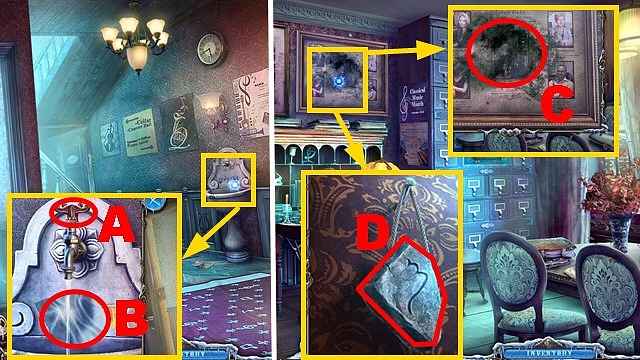 Follow our crystal clear walkthrough and helpful tricks to get you through the rough spots!
Click the button to download full walkthrough.
Use the CHALK (green); take the CHALKBOARD PHOTO (purple).
Take the PHOTO OF ELIJAH and PHOTO OF LYDIA (V).
Open the compartment (W); use the DUSTER (X).
Place the FLASHLIGHT (Y); take PIANO KEY 1/3 (Z).
Walk down.
Place the VALVE (A); put the RAG into the water (B) to acquire the WET RAG.
Turn left.
Use the WET RAG (C); take STONE FRAGMENT 2/3 (D).
Walk down, move forward.