Dark Canvas: Blood and Stone Walkthrough 8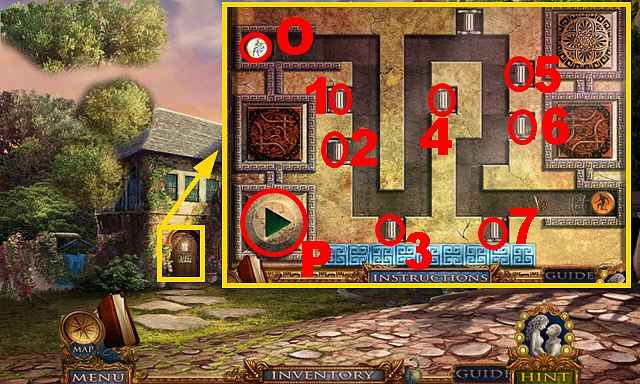 Follow our crystal clear walkthrough and helpful tricks to get you through the rough spots!
Click the button to download full walkthrough.
Put down the WARRIOR TOKEN (O).
Play the mini-game.
Solution 1-7.
Push the button (P).
Move forward.
Open the curtain (Q).
Give the SCULPTOR'S PHOTO to the man (R).
Take the STUFFED GOPHER TOY (S); send the KITTY on the sofa and take the KNIFE EMBLEM (T).
Take the MAKEUP KIT (U).
Play the mini-game (V).
Solution (W): F, I, Y, E, C x2, B, E, C, Z, A, X, C, E, C, B, E, C.
Take the PENDANT (J).