Dark Canvas: Blood and Stone Walkthrough 14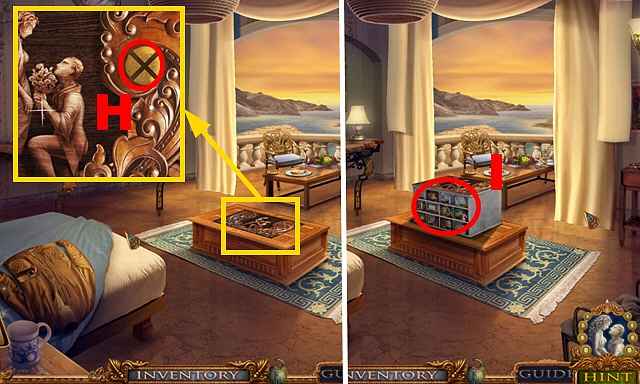 Follow our crystal clear walkthrough and helpful tricks to get you through the rough spots!
Click the button to download full walkthrough.
Insert the SIGNET RING into the slot (H).
Play the mini-game (I).
Solution: 1-12.
Take the MEETING PHOTO (J).
Put the DATE PHOTO, the MEETING PHOTO, and the MAKEUP KIT on the wall (purple); insert the 4 photos into the correct frames (1-4).
Arrange the photos in the correct order (K); take the NUMBERED PICTURE (L).
Walk down.