Dark Canvas: Blood and Stone Walkthrough 10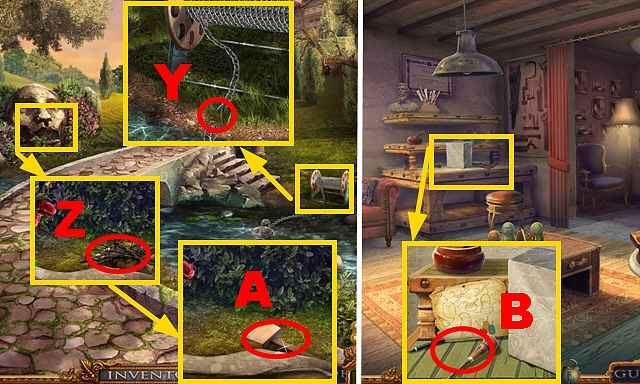 Follow our crystal clear walkthrough and helpful tricks to get you through the rough spots!
Click the button to download full walkthrough.
Repair the chain with the GOLD BANGLE (Y).
Remove the thorny branches with the HAND RAKE (Z); take the HAMMER (A).
Move forward twice.
Put down the HAMMER (B).
Play the mini-game.
Solution: 1-2, 3-2, 4-2, 5-2, 6-2, 7-2, 8-2.
Take the SOLDIER BUST (C).
Walk down three times.