Danse Macabre: The Last Adagio Walkthrough 8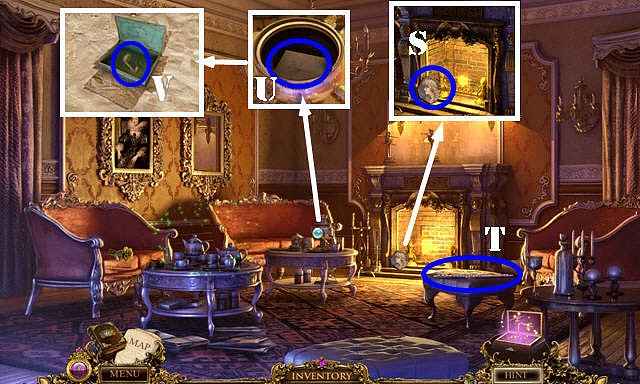 Follow our crystal clear walkthrough and helpful tricks to get you through the rough spots!
Click the button to download full walkthrough.
Place the DOOR HANDLE on the door; enter the VIP Lounge (R).
Talk to the ghost.
Take the DECORATIVE TILE (S) and FLUTE (T).
Remove the lid; take the PACKAGE (U).
Use the SHARP SHARD on the PACKAGE; take the NOTE SYMBOL 1/2 (V).
Play the HOP (W).
You receive the TROPHY 3/3.