Danse Macabre: The Last Adagio Walkthrough 3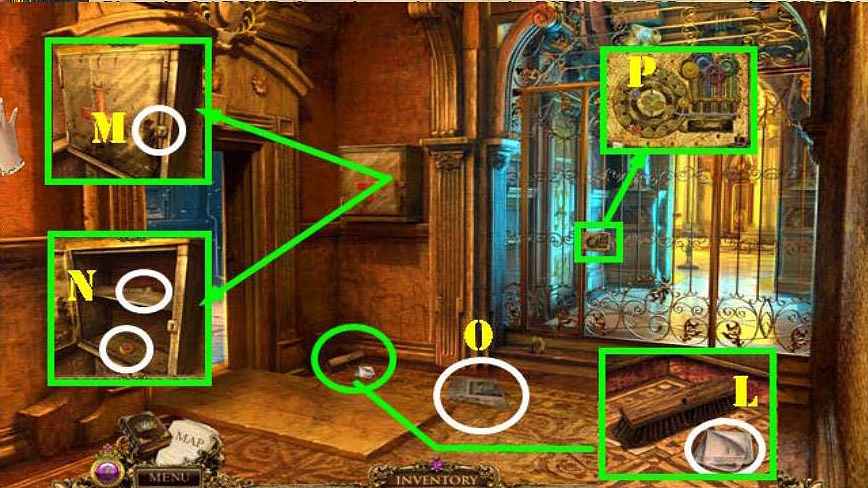 Follow our crystal clear walkthrough and helpful tricks to get you through the rough spots!
Click the button to download full walkthrough.
Place the LADDER (I) on the carriage; use the RIDING CROP to get the RIBBON (J).
Go to the Alley.
Place the RIBBON on the rail and then hang the EMPTY BAG on it. Place the BRICKS in the empty bag (K).
Swing the bag twice and go to the Side Entrance.
Take the HANDKERCHIEF (L).
Use the MATCHBOOK COVER on the latch (M); take the HAIR PIN and TOKEN 3/3 (N).
Take the newspaper article (O).
Place the 3 TOKENS on the lock to activate a puzzle (P).
Slide the tokens into the right slots. Start by placing the token on the right first, by placing them in this order: green, red. blue, and gold.
The Solution (PI) is random.
Go to the Lobby Entrance.