Danse Macabre: The Last Adagio Walkthrough 2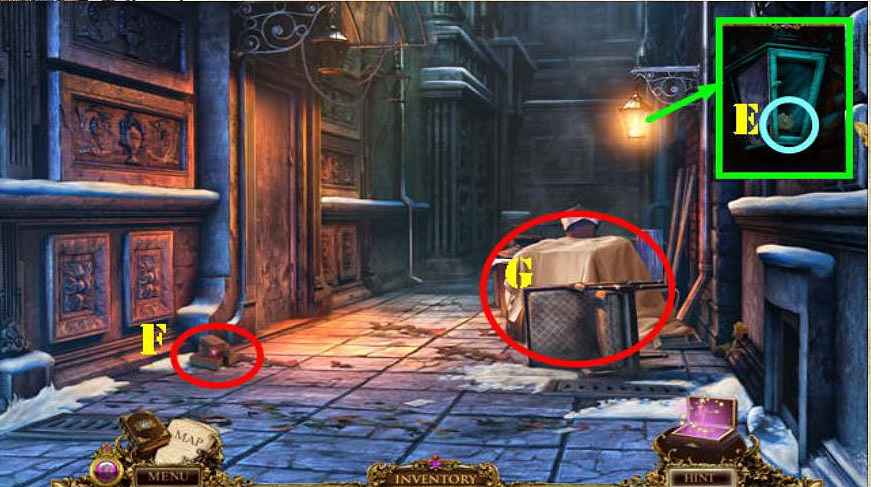 Follow our crystal clear walkthrough and helpful tricks to get you through the rough spots!
Click the button to download full walkthrough.
Talk to the stage manager.
Move the leaves; take the CORK and MATCHES (A).
Take the DOOR HANDLE (B).
Place the CORK in the hole and take the TOKEN 1/3 (C).
Take the RIDING CROP and EMPTY BAG (D).
Go to the Alley (E).
Place the DOOR HANDLE and take the TOKEN 2/3 (E).
Use the MATCHES on the candle. You receive the MATCHBOOK COVER. Take the BRICKS (F).
Remove the cloth to activate a HOP (G).
Play the HOP (H).
You receive the LADDER.
Walk down.