Dangerous Games: Prisoners Of Destiny Walkthrough 7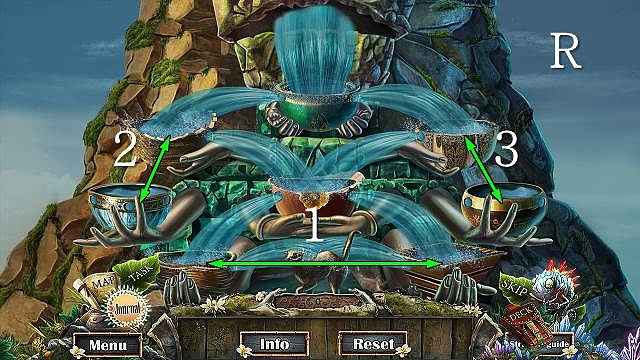 Follow our crystal clear walkthrough and helpful tricks to get you through the rough spots!
Click the button to download full walkthrough.
Swap the bowls until the water flows through all of them but doesn't hit the cat (R).
Play the HOP (S).
You receive the FOX-HEAD KEY.
Walk down and right.
Open the door with the FOX-HEAD KEY (T).
Go into the hut.
Talk to Anna; take the GOLD POWDER (U).
Use the Power Card: Ice on the fire (V); take the FROZEN FIRE (W).