Cursery: The Crooked Man And The Crooked Cat Walkthrough 9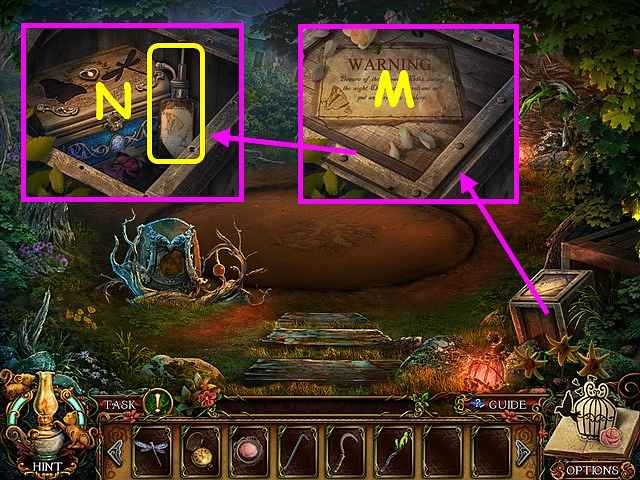 Follow our crystal clear walkthrough and helpful tricks to get you through the rough spots!
Click the button to download full walkthrough.
Use the CROW BAR to open the crate (M).
Take the INSECT REPELLANT (N).
Walk down and go left on the center, elevated walkway to the Tree Tunnel.
Take the FEATHER DUSTER (O).
Take the TREE EMBLEM, the MOON DECORATION, and read the book (P).
Touch the ghost (Q).
Use the SICKLE on the vines (R).
Use the TWIG WITH SAP to take the MOTH JEWEL (S).
Walk down and right.