Cursery: The Crooked Man And The Crooked Cat Walkthrough 7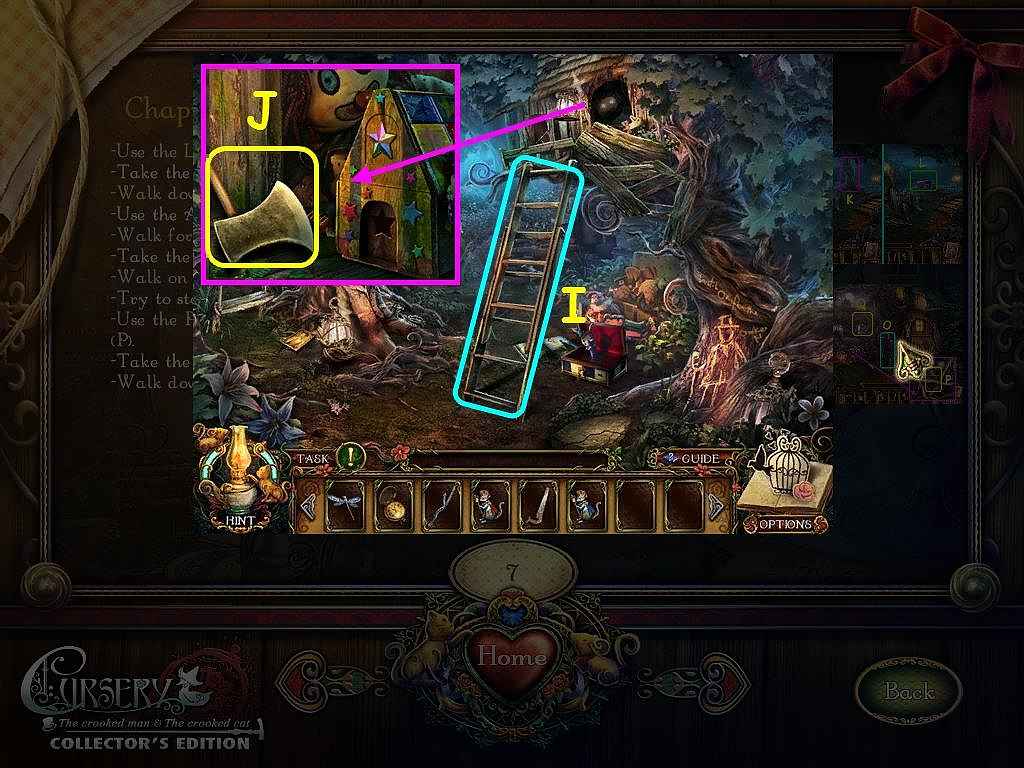 Follow our crystal clear walkthrough and helpful tricks to get you through the rough spots!
Click the button to download full walkthrough.
Use the LADDER on the tree house (I).
Take the AXE (J).
Walk down.
Use the AXE on the tree (K).
Walk forward (L).
Take the RED ROSE MEDALLION (M).
Walk on the left path (N).
Try to stop the Crooked Man (O).
Use the PRUNING SAW to get the EMERALD MOUSE GEM (P).
Take the CROWBAR (Q).
Walk down.