Cursery: The Crooked Man And The Crooked Cat Walkthrough 6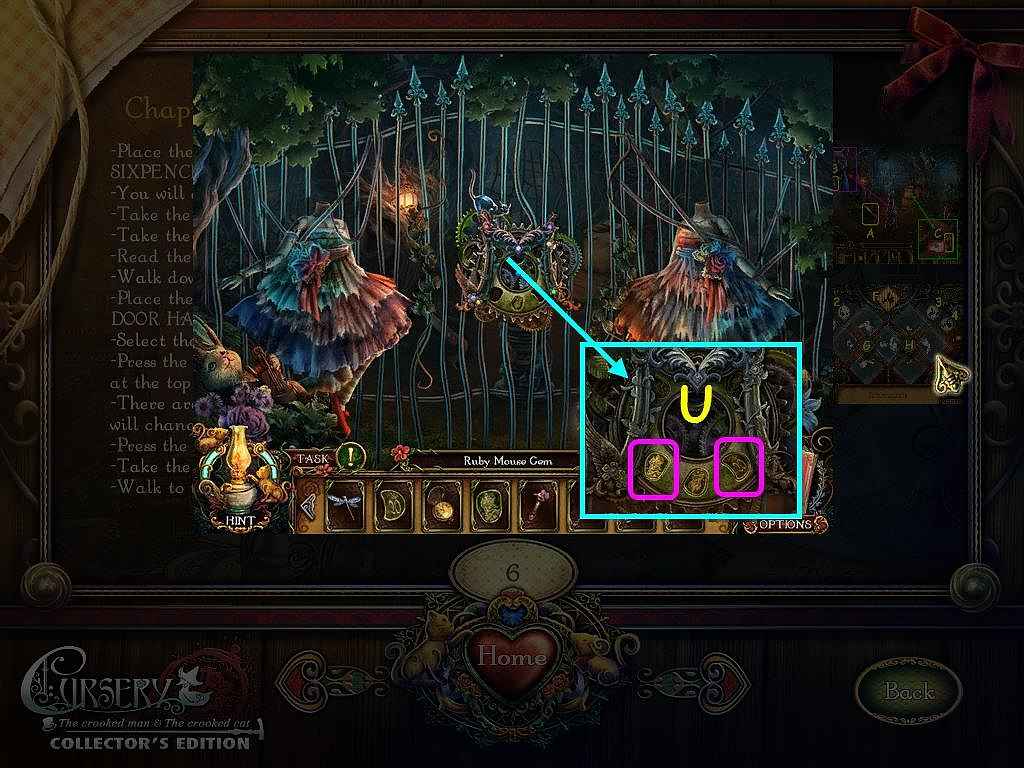 Follow our crystal clear walkthrough and helpful tricks to get you through the rough spots!
Click the button to download full walkthrough.
Place the CROOKED SIXPENCE TAIL and the CROOKED SIXPENCE HEAD in the lock (U).
You will automatically move forward.
Take the PRUNING SAW (A).
Take the SAPPHIRE MOUSE GEM (B).
Read the journal and take the DRAKE DOOR HANDLE (C).
Walk down.
Place the DRAKE DOOR HANDLE on the left and the DUCK DOOR HANDLE on the right (D).
Select the mini-game (E).
Press the 2 buttons to rotate the slides and match the image at the top (F).
There are 4 images to form (1-4). The way the slides rotate will change after the first 2 slides.
Press the buttons Gx2, Hx3, Gx3, Hx1, Gx2, Hx2, Gx3, and Hx1.
Take the LADDER.
Walk to the right.